DIGGER JOHN'S B&B
Oddly enough, this is was at one time a serious proposition. Cousin John was a gold & zircon prospector in NSW. He lived in a humpy (the european digger type, not the temporary Aboriginal sort, so the walls were 6' quartzite - cool in summer & warm in winter) - the site of an abandoned gold town of the 1800's. It's kind of idyllic. A week here would have topped off a backpacking trip just fine. You'd never forget it. You would be very tempted to stay forever. I was.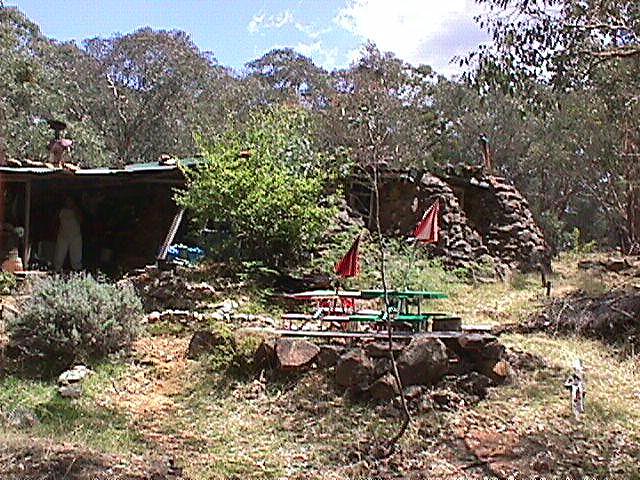 John turned his hand to almost anything that'd make a dollar - bush arts & crafts featured in his activities. He was a mine of information about bushcraft, wildlife & digging history.
Notes:
"En suite" in this locality means "sitting on the settee". Earth dunny with authentic straining post. The wash house was a rooted old tin thing. This is Redback country. There are plenty snakes in Australia. Diet was often curried beans. If you can't manage a crap without worrying about that all the while, you don't go.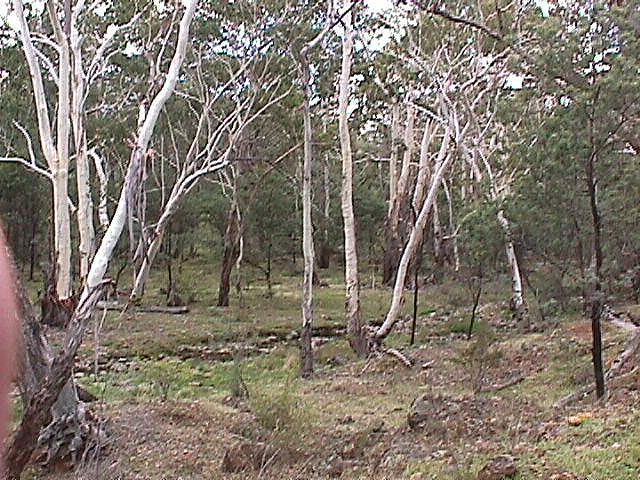 ©2002 Geoff Leeds - rev 2015